Making home safer for the elderly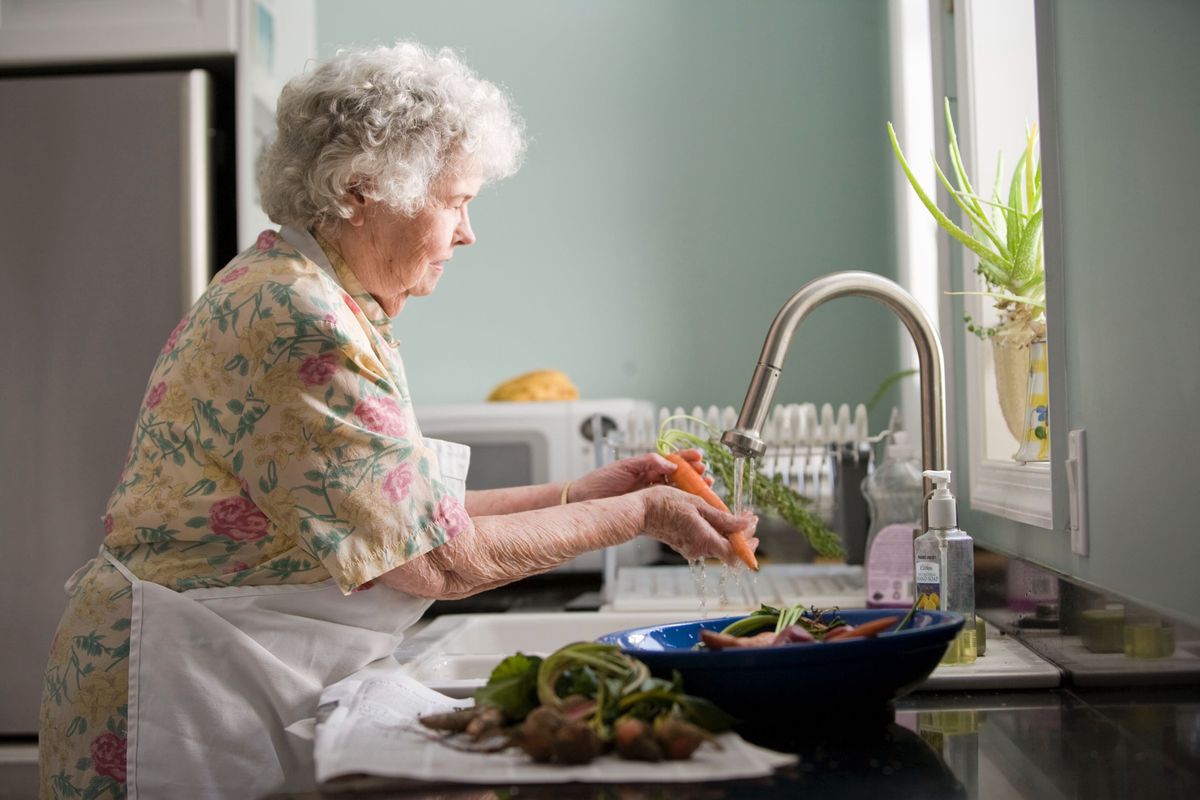 If you have a parent, grandparent or partner who is aging, then it's important for you to ensure their home is as safe as possible for them to live in.
Older adults who are part of the ageing population can experience chronological age, change in social role and changes in functional abilities. Due to these reasons, they become more prone to falls, burns, and food poisoning, when they are at home. They may also be at higher risk of becoming victims to criminals who are targeting older people. So, it becomes increasingly important to provide elderly care and ensure that they are safe at home.
Safety at home begins with adapting the environment around your loved one, to best support their changing abilities. Always be sure to re-evaluate home safety measures regularly as older adults particularly those with dementia and Alzheimer's may be at a higher risk in certain areas of the home, or when outdoors.
Below, we have highlighted changes that are easy to implement to ensure your home is safe for someone elderly.
Make home fall proof for your loved one
Falls are one of the most important causes of injury for senior citizens. In order to decrease the risk of falling, make your home fail-safe for seniors.
Although they may be decorative, rugs or loose carpets but may be slippery due to a lack of rubberized backing. Remove them in order to reduce falls
Remove or clean up the litter, like shoes, newspapers, and clothes that occupy extra space at home
Create more open space for someone elderly by removing old or broken furniture
Help them keep emergency numbers handy
The elderly can forget things - a natural result of aging - and it may be hard for them to retain the emergency numbers that can help them during an emergency. In such cases, creating post-it notes for them in large letters, and placing these near every phone, and on the back of their mobile phone, can help them to dial the numbers. Add in emergency numbers like:
Contacts of closest family members and friends
NHS emergency services and helplines on 999 and 111
The contact number of a carer, Personal assistant or help at home service number
Their local GP, with open hours listed
Keep the bathroom safe
The bathroom is the riskiest zone for the elderly. Make sure to make the bathroom safe for your parents or grandparents by:
Installing handrails for support near the shower and beside the toilet (these are readily available from most local DIY stores)
Ensure the thermostat temperature on the water heater is preset to 46-50° F to prevent scalding
Rubber mats near the bathtub can help prevent slipping with wet feet
A nightlight in the bathroom (or on the way to the bathroom) can help seniors see during the night, especially when they make repeated trips to the bathroom: ensure your light is max 12v and rated at least IP67, which is totally immersion proof
Assess lightings around the home
Aging can result in a natural loss of peripheral vision.
Ensuring there is proper lighting in every corner and room will help prevent your loved one from misjudging spatial distances in and around darkened areas in their home
Regularly checking and replacing burnt-out light bulbs is also important
You can install motion detection lights if you so wish, which will turn on with movement
In case of disabilities, find personal carers near you, who can take care of your elderly relative by providing care at home services
Kitchen safety for elderly loved ones
The kitchen is a bonding area and the heart of the home, it may well be a place that your relative still likes to spend much time during the day. Make it safer for them by:
Storing the useful items at lower heights
Keeping supplies and essentials stocked in the kitchen for at least 2 weeks
Making sure dangerous objects like the kettle (when it's hot) and knives, for instance, are safely placed away from the edges of any counter top
Remember to check on supplies often, and dispose of out-of-date items, which will reduce the risk of using old food to avoid wastage. Also, as we get older our sense of smell and taste becomes less acute, and use-by dates can be very small to read
Limiting easy access to knives, appliances, and poisonous chemicals
Review safety in the bedroom
The bedroom may seem the most comfortable area, but it may also pose certain risks.
Replace any softer mattress with a firm one. This can provide more support and doesn't 'trap' anyone who might be struggling to get out of bed
Just as with other rooms, ensure bedroom lamps and lights are functioning well and provide sufficient light - put a foot nightlight in the bedroom to help someone move around more easily at night
Ensure safety on the staircase
Ensure the stairs are well equipped with railings - ideally on both side, so that the elderly can climb the stairs with the help of it.
If there are stairs outside, keep an eye on these in colder weather, as they may get icey and need clearing
If it's possible and appropriate, instead of having the staircase alone, try installing stair lifts for seniors
A lockbox is a popular and helpful tool
A lockbox can safely house a spare set of house keys outside the home, usually next to the front door. This is useful for times like when a carer or personal assistant may visit the home to help provide care for your parent or grandparent. A lockbox can also help during an emergency as the house keys stored in the lockbox can help police and firefighters to gain entry into your loved one's home, without damaging the property and without having to break in.
Making their home safer, can reduce the risk of accidents someone elderly may have in their home, but there is sometimes a need for someone to physically check in on your loved one and /or to provide care for them in their own home - especially if they have other conditions like dementia or alzheimer's. This can be easily arranged by hiring a personal care assistant for your parent or grandparent, who can visit your home to provide at-home care.