4 compelling reasons to hire a Personal Assistant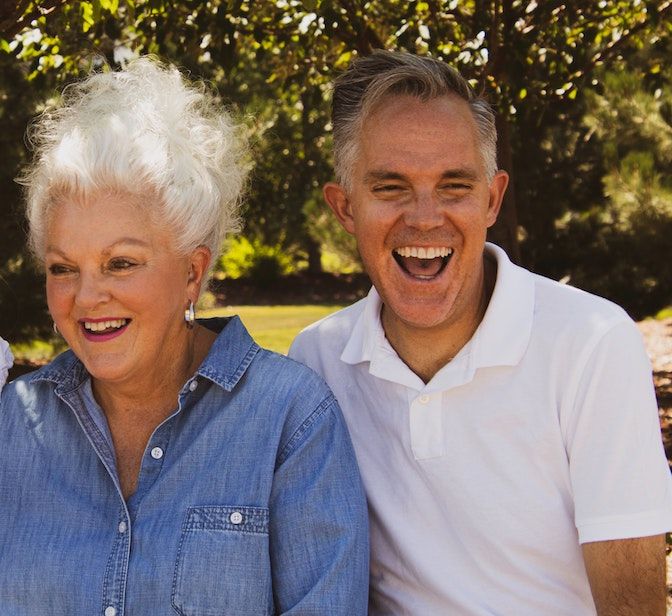 Are you looking for a caregiver who can take care of your loved one, at times when you can't look after them yourself? Hiring a caregiver, usually referred to as a personal care assistant, may mean additional expenses, but can also help to deliver a superior quality of life for both you and your loved one, thereby quickly outweighing any initial hesitations you might have. We've picked the four most compelling reasons to consider hiring a PA.
A trained PA can help manage medications
It is common for any of us to have more health conditions as we get older. Even illnesses like high blood pressure, arthritis, diabetes can become more common as we get older and each of these require the timely, regular intake of medications. In our old age, it can become difficult for us to keep a track of our medicines - from getting them prescribed, ordered and picked-up or delivered, to then remembering to take them on time.

Amongst other things, a hired carer can help manage this aspect of everyday life when providing elderly care. This is especially useful when there may be multiple doses and different medicines that need to be taken. Professional, trained caregivers can help create daily routines to help manage all of this so that nothing is forgotten in terms of prescriptions or administering medicines.

They can look out and report for side effects and even help in an emergency, by providing prompt medical attention for your elderly loved one, should the need arise.

A caring PA will bring compassion to your life
As we age, we naturally slow down. There is no longer the need - or desire, even - to rush about as might have done before. We may also lose our loved ones ourselves, due to old age or illness. What this means is that there will be long gaps in the day, and evening, where -  while the rest of the world is running around - we have little to do or focus on and can begin to feel isolated.

A private personal assistant with strong interpersonal skills will help deliver care and compassion through social interaction and companionship. Many have the experience and training to build a trusting bond with your you or your loved one.

A caregiver's natural demeanour, their physical presence and their real interest in you can help you to reduce feelings of isolation. Having someone to talk to and to look in on you is a reassurance and comfort for many who employ personal care assistants to work for them in and around their home.

Because tending to our mental health is just as important as looking after our physical wellbeing, the benefits of a good relationship with a PA can reduce the risk of mental health issues, lower blood pressure and reduce the risk of Alzheimer's disease, and cardiovascular problems.


PAs will help you keep active and engaged
As we get older, we tend to lose interest in various activities that we may have once loved. Although we may have more time, certain once-loved activities can begin to feel too demanding physically.

A great PA is trained and experienced in recognising when someone might need to get more physically active. Where once, tennis was the order of the day, it is just as well to encourage that person to go for a walk in the fresh air. Often, we might not have thought of these things and may feel despondent, but the right person can make suggestions and be a great motivator. They will know how to push boundaries and challenge you or your loved one, encouraging you to embrace new experiences whilst ensuring all safety aspects are taken care of.

When looking to find a PA, you can stipulate within the duties of the carer that you'd like them to give you or your loved one this sort of help. PAs, as we have seen with many people who hire them, can provide a much needed breath of fresh air.

PAs provide services to help at home
A personal care assistant can also be hired to help with cooking or easing the burden of doing household chores. A PA can help to make sure home is always safe, by keeping it clean and tidy and regularly removing any clutter that may increase the risk of tripping or falling. They can ensure out-of-date foods are removed from the home; that the vacuuming and laundry is done. They can help with styling your loved one's hair or doing their nails. These things will help you or your loved one to always look and feel your best.

Importantly, PAs can help you or your loved one to get out and about. They can help you to attend appointments, pick up medications from the pharmacy, buy groceries or take trips to the park, the library, or a friend's house.

Sometimes, PAs are hired by individual employers (i.e. people living in their own homes who require the service of a PA) to help with physical tasks of bathing, dressing and showering. Either to physically help with these personal hygiene tasks or to oversee them by being present for support in whichever way it is needed.

In addition to the above-mentioned tasks, a specialist personal care assistants can be found to help deliver complex care-at-home to anyone who requires it.

Find and hire a great carer near you. Caregivers on our platform work to your specifications. They can create a personalised care plan based on your exact requirements, so that things are done the way you like, according to what you precisely need.