Considering a new career in care?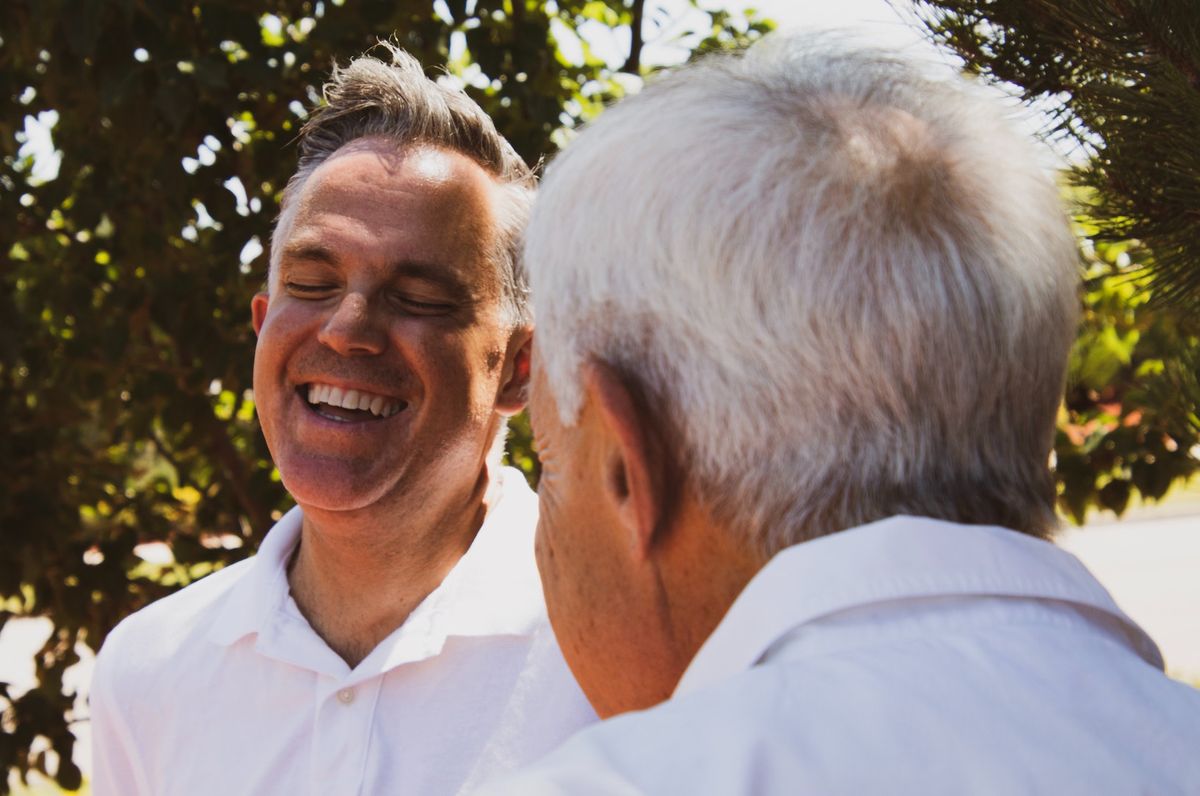 A career in care-giving can be rewarding and satisfying. While it is often true that jobs which usually feel rewarding and satisfying may come with a lot of stress - either that, or they are less well paid - caregiving is different as a profession. It can provide an abundance of work coupled with reasonable pay, as well as high levels of job satisfaction.
What are the responsibilities of a personal care assistant?
The job of a carer, or PA, will usually entail assisting someone elderly care, supporting a person with a physical or mental disability, or helping someone with a long-term health condition. A PA's purpose is to support and aid independent living according to their clients' wishes. This might include overarching aims to make their client's day-to-day life easier, safer, and more comfortable. The duties of a PA will vary, depending on what is needed and can include assisting a client with everyday tasks and personal care, helping monitor and administer their medications, making appointments with the doctor, and taking them out socially or to work.
There are many benefits of a career in caregiving, and we share the 6 most common ones below:
A personally rewarding career
Caring for a disabled or elderly person may not be easy and may even be challenging or daunting at times. The good news is that the majority of carers we work with have report that their caregiving jobs offer them a deep sense of fulfilment and job satisfaction. They say the profession gives you an opportunity to give something back, to show compassion, and to do meaningful work that has a real and visible impact on lives, families, and communities.
The privilege of making a difference
Supporting someone to take the best care of themselves allows a carer to make a tangible difference in the life of their client and his or her respective family. The caregiving profession allows the personal assistant to build a relationship that offers a sense of accomplishment. This comes when you know that your good work is really supporting someone's ability to live independently and when your input is positively enhancing your client's quality of life.
Flexible schedule
The caregiving profession offers job flexibility to anyone requiring it. The profession can help you to find a better balance between work and life because it provides an opportunity to determine and control the hours in which you work. This means caregivers can work as much or as little as they wish, making personal care assistance an ideal choice for compassionate people, at any stage in their life.
The caregiving profession offers rewarding part-time and full-time job opportunities that can fit around your schedule. So, you can choose the care work that suits your timings and lifestyle. You may choose to make yourself available for work when your children are at school, or in the evenings and weekends when your partner is home and the rate of pay can be higher. This is also true if you are working during the night, when there are two options to cover your client's specific needs: overnight awake and overnight asleep. You may also work for more than one person, as long as your schedule allows it.
UKCIL's free-to-use platform lets you find and apply for local jobs which have been created by individual employers themselves. This means you will see the advert the person who is looking for supported living (and/or their family member) has actually created and you will apply to their job directly and most probably meet with them directly. The added benefit of this is that you don't have to deal with any agencies or middlemen on UKCIL.
Aptitude is more important than skills, qualifications and training
Whether you are pursuing your education, raising a family, or are semi-retired, the caregiving profession offers rewarding job opportunities, without requiring specific qualifications and training. Personal care assistants can enjoy their role as a PA even if there are from different backgrounds. PAs who thrive in care will have excellent communication skills, empathy and high levels of compassion. If you are a naturally caring individual, want to listen and learn, and are willing to get involved, with lots of patience, you have the potential to become a highly sought-after and valued personal care assistant.
Growth and professional development
A career in care offers opportunities for professional and personal development in a rewarding field. Professional carers can continue to benefit from going down different career paths, choosing to work for care agencies, in care homes, or to working independently for private individual employers in their homes (which is what UKCIL facilitates). Once employed, carers can access many different training options, and up-skill, often at little or no cost.
High demand for caregiving jobs
Today, the UK is bracing for an ageing population. According to Age UK, there are currently 12 million people, residing in the UK, who are aged 65 and over. It is well documented that, as "baby boomers" age, the demand for qualified home-care professionals will continue to grow over the coming years.
If you are considering a career in care, why not create a free account at UKCIL? We are experienced in helping PAs to get started in their care career, and can quickly help you to find a local job(s) to you. As we have noted, the caregiving profession is not only rewarding, it facilitates flexible scheduling, provides access to training, and offers good rates of pay. Importantly, it comes with the privilege of making a real difference to someone's life.