Personal care assistant interviews: What do questions really mean?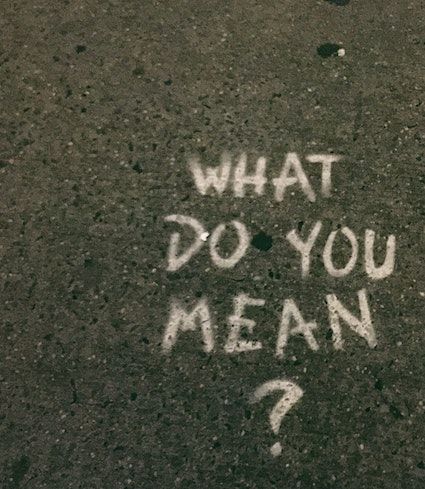 Are you interested in becoming a caregiving personal assistant, tending to the needs of someone disabled, someone home help for elderly or someone living with a long-term condition? If you are a compassionate person and do not want any two days to be the same, then working as a skilled carer may be the perfect option for you.
Working as a carer doesn't have any specific entry requirements, and it doesn't need you to have any previous qualifications or training. Instead, it hinges more on having the right attitude and mindset. This, combined with the very real and growing demand for more private carers in the UK, makes care a popular choice amongst people who might be thinking about changing their current profession.
Whether you choose to apply to work in a care home or to provide at-home care (we have an article dedicated to understanding the differences of these roles here), your prospective employer will need to establish if you are well suited to the position and they'll need to look beyond your application to see if you're suitable. Of course, the best way to do this is to meet with you, either by phone or video, to interview you.
We have shared the most common carer interview questions below, along with the best ways to answer them, drawing on some of the experiences of our platform's 10,000 PA-users.
1.  Why do you want to be a care assistant? And what can you bring you to the role?
This is a very open question where the employer wants to understand whether you understand the expectations of the job and are willing to work responsibly.
To help answer this question, always make sure you have read up on the job description thoroughly before you attend an interview - so that you know exactly what the role entails. If you are unsure of anything complicated or unusual, discuss the point with a friend or family member before your interview, rather than stay in the dark. Discussing the job role will help you think about the particular role from different points of view and this exercise should hopefully help you to determine what it is you have - skills or experience wise - that will help you to do a good job.
Although high-level qualifications and training are not prerequisite in carer roles, understanding the needs of the person you are looking after, and listening to the wishes of their loved one, who will know them best. Being able to remain calm and to act with integrity at all the times is important, as is the ability to make difficult decisions, when required, to maintain and improve the life of the person you are caring for.
2.  Why would XXXX?
This question is intended to show employers that you'll work well with full capacity and understand the requirements of this job.
People who are unable to take care of themselves completely and who like to be taken care of at their homes instead of a facility tend to hire a care assistant. It's the responsibility of the personal care assistants to help people meet their daily requirements. They should be flexible and alert to cater to the client's needs and should be willing to encourage the independence of the client.
They should safeguard the health and well-being of the client while also keeping them safe from harm abuse and neglect.
3.  How would you handle the particular care needs of the person you are caring for?
With this question, what the employer is really after is to understand whether you can work under pressure. And how well you are able to handle unique, and sometimes challenging situations, if and when they arise.
If it's not obvious what the challenges might be, it's always worth asking, before answering, so that you can be clear on your answer.
In addition, as a care assistant, you must always remember that the person you are providing care to will need to adjust to your working for them. When you come on board your new role will mean changes to their daily activities and routine and this transition may come with some bumps along the way.
No matter what, it is important that you always act with empathy, understanding, and patience. A consistently calm and reassuring manner will help to put the mind of the person you're looking after, and their loved one, at ease. If you don't have any experience per se, drawing on evidence of this in your everyday life will help you to answer this question well.
4.  How will you understand the needs of the person you're supporting?
Here, the employer wants to see your communication skills and understand how well you're able to assess, understand and respond to the needs of the person you're looking after on a daily basis.
The needs assessment that the local council will have carried out will help to provide a solid and detailed overview of the support required. This assessment will need to be overlaid with a detailed plan which is based on communications with the person you're caring for and their family, by learning about their current activities and daily needs.
5.  How do you approach confidentiality when you are off work?
With this question, your employer is looking for reassurance that you understand the rules relating to confidentiality at work, by adhering to maintaining professional and personal ethics.
Care professionals are required by law to respect patient privacy, at all times. A care assistant should always keep the information on the person they are looking after private never disclose it with anyone, unless the sharing of it is specifically authorised in writing.
Consider being a carer
If you're looking for a job as a carer Care professionals are required by law to respect patient privacy, at all times. A care