Thinking of Installing a Stairlift for Your Loved One?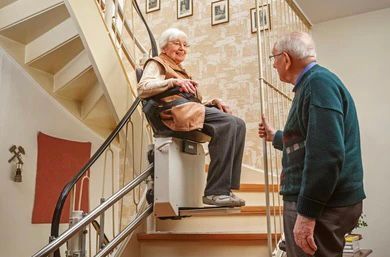 A stairlift is an invaluable piece of equipment for many people with mobility issues. It can make all the difference in terms of getting around the home safely and confidently. If you're considering purchasing one for a family member or loved one, there are some important points to keep in mind. Read on to learn more about how to arrange a stairlift for someone you care about.
The Benefits Of A Stairlift
A stairlift is designed to help people with reduced mobility travel up and down stairs safely, quickly and easily. It provides independence, comfort and reassurance, as well as reducing the risk of falls and injury from attempting to use the stairs without assistance. There are several types of stairlifts available depending on individual needs – curved or straight, indoor or outdoor – so it's important to consider which type will best suit your needs before making any decisions.
Choosing The Right Model For Your Needs
When assessing which model is right for you, there are several factors that need to be taken into consideration – such as size, weight capacity and overall design. You should also think about whether you'll need additional features such as folding arms or a swivel seat. All these details can be discussed with an experienced supplier who can help guide your decision-making process. Once you have chosen the right model, it's time to arrange installation.
Arranging Installation Of Your Stairlift
Installation should always be carried out by qualified professionals who know exactly what they're doing when it comes to stairlifts – safety must come first! They will take into account factors like height restrictions and narrow corridors in order to ensure that everything fits perfectly into place without compromising safety standards or causing any damage in the process. Once installation has been completed, your loved one will be able to enjoy their new found independence and freedom within their own home once again.
Conclusion
Having a stairlift installed in your home can be life-changing for anyone with reduced mobility – providing comfort, security and much-needed independence all at once! When arranging a stairlift for someone special, it's important to take into consideration factors like size, weight capacity and design when selecting the right model for your needs – as well as choosing qualified professionals who understand how best to install it safely and securely in your home environment. With these tips in mind, you can be sure that your loved one has all they need to get around their own home easily every day.