5 ways to make stairs safer for the elderly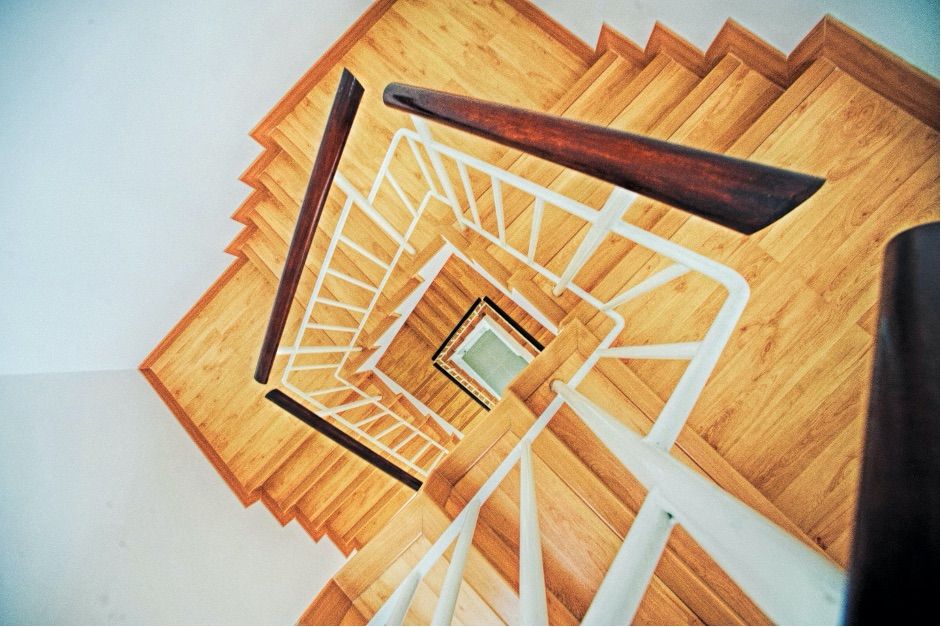 As we age, travelling between floors in your own home becomes a challenge. Mobility or respiratory issues can slow you down, and there's always the risk of falling or tripping leading to serious injury. Moving to a bungalow, apartment, or assisted housing is one solution but all that upheaval can be costly and stressful, and it means leaving behind a lot of precious memories. So, it's understandable you'd rather consider adapting your home instead.

Fortunately, there are steps you can take to modify your stairs, making them easier to climb while reducing the risk of an accident. Below, I'll share five of the best.
Install a handrail
As you begin to find stairs more difficult to climb, something as simple as handrails on either side can help take some of the pressure off. They can steady your posture, take on some of your weight, and just give you the confidence you need to go up and down your staircase independently. Some handrails have bars that fold out horizontally and move up and down with you, so you can grip them with both hands. These can be particularly helpful if you have mobility issues or tend to get tired easily.
Increase visibility
It's important that your staircase is adequately lit, particularly if you're experiencing problems with your eyesight. Aside from the overhead lights and lamps on your landing that you may already have, you can also look into LED lights on the steps themselves or attached to the wall. This extra illumination can help you identify trip hazards and you'll be less likely to lose your footing.
Create non-slip steps
Many non-carpeted surfaces, such as wood or laminate, can be easy to slip on, so I would suggest installing a carpet on your stairs if they aren't carpeted already. If you already have carpet that is old, there may be worn areas or even tears that could become trip hazards, so monitor their condition often and consider having new carpets fitted sooner rather than later.
Keep stairways clear
I know many households where people treat the steps of their staircase like shelving. People often leave Items on steps temporarily with the intention to take them up with them next time they go upstairs, or even permanently storing things like baskets of shoes or post to save space in their hallway. But, as mobility becomes more difficult, it's not always easy to navigate around a cluttered staircase, and many trips and falls can happen as a result. So, it's best to keep each step clear and tidy at all times.
Consider installing stairlifts
If ascending and descending really becomes a struggle, you could consider having a stairlift installed. There are all kinds of stairlifts to choose from, including sitting and standing stairlifts, and modern technology means that they're much less bulky today than they were 10 or 20 years ago. So, even if you live in a small home or have a narrow staircase, there's may an appropriate model available to suit you.

There are many reasons why a trip up or downstairs can become more difficult as we age. The tips in this guide can help you decide how to make safe your stairs, or the stairs of an elderly loved one.
Please note that these are suggestions only and you should always seek the advice of a health and safety professional when making adjustments to your home. Stair Rods Direct, or UKCIL is not liable for accident or injury resulting from this advice.
Staircases of all shapes and sizes can be tricky for the elderly to navigate. Nick Acaster, Managing Director of Stair Rods Direct, shares his advice for making them easier and safer for vulnerable people.