How to become a self-employed personal care assistant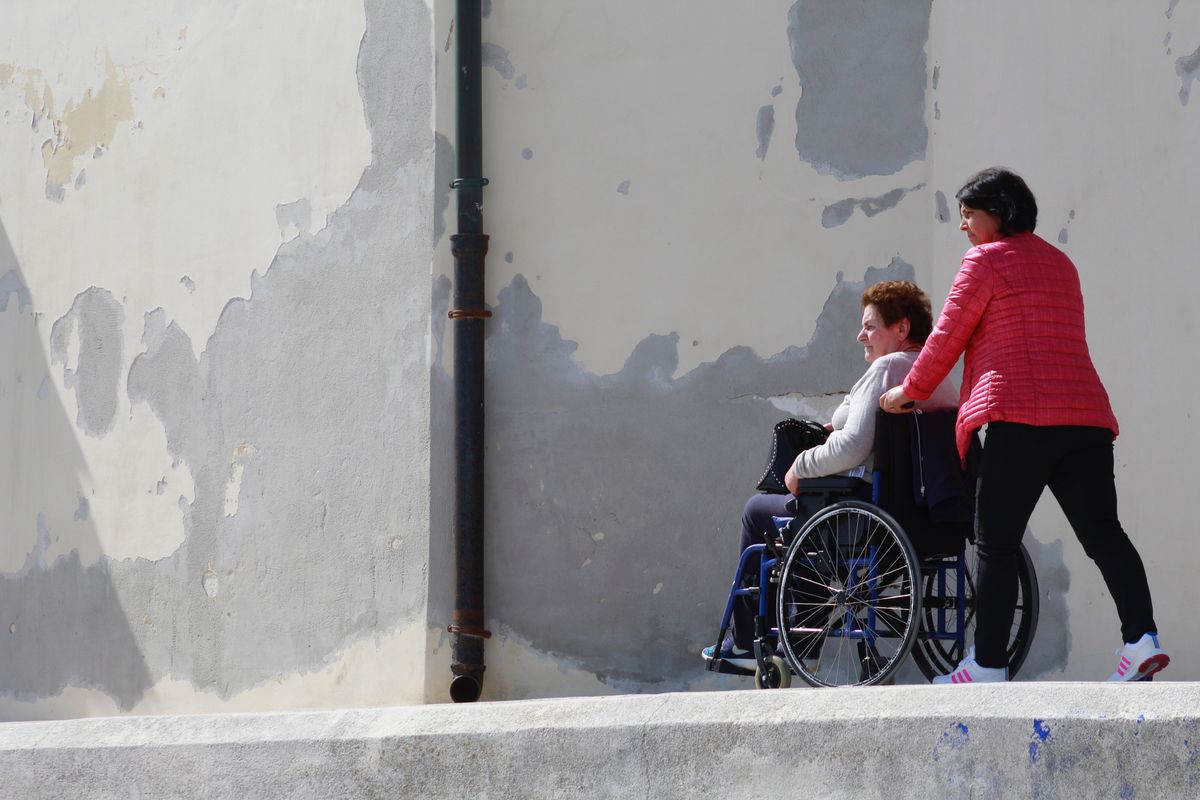 Becoming a self-employed carer can be one of the most empowering things ever. It is your chance to make a massive difference to the lives of people that need care. Sure, venturing out on your own is daunting, but it is very possible. If you don't think you're ready to be self-employed right now, learn more about it while you are employed. Put some of the suggestions below into action before you leave your current job. Perhaps become a part-time carer at your current job and then slowly progress into full-time private PA jobs with us. You can work for UKCIL while you are working through an agency too, so working with us is a great way of having the life you want. Becoming a self-employed personal care assistant is amazing. These tips will help you get started on your new caring journey. There is a lot more to learn, but you can do it!
Being a self-employed personal care assistant and running your own 'micro-business' in effect, isn't easy but there are many advantages to doing so.
The main advantage being, of course, that you have control over the work and the care you provide, this includes the hours that you work, who you care for, and the tasks that you perform. If you are currently working elsewhere but thinking of a career change into care or if you are working for a care agency at the moment and have been thinking of becoming a self-employed PA, here are some tips on how to become one and some advantages that you may not have thought of yet.
1. Ensure you have the right qualifications
If you're brand new to care work, training should be on your mind. Now, while there is no legal requirement to have qualifications as a PA, training is available. These training courses ensure that you're offering the best care to your patients as possible and when you are looking at becoming a PA, for instance through the use of a platform like UKCIL, having qualifications can really help you generate business and stand out from other private personal assistant.
2. The day-to-day tasks of a self-employed personal care assistant
Of course, as a personal care assistant, you'll likely be helping people with their personal care, preparing food, giving out medication, keeping people company, and doing tasks around their home. You may also need to become part of the support network for the family and work with other healthcare professionals as well.
If you're already employed as a personal care assistant or carer, then you should have the core skills and experience to make it as a PA working for yourself, but be mindful of the fact that being self-employed means that you will have additional responsibilities.
For starters, you will need to be your own bookkeeper, as in the early years, you may not be able to afford an accountant. This is something that people can struggle with, but there really is no need to. There is plenty of information available for newly self-employed people learning bookkeeping for the first time and once you've had a read, keeping your accounts up to date, is simple. This YouTube video about bookkeeping for the self-employed is a great place to learn the basics:
3. Think about legalities
Before you become self-employed and start looking for care work, it is a good idea to seek some professional advice. Will your care business have the structure of a sole trader or a limited company? Very briefly, being a sole trader means you'll be a one-person show. A limited company means that you can employ other people, including carers, a bookkeeper, or another PA, for example. If you don't know whether you will grow at a later date, you can always start out as a sole-trading care business and then progress onto a limited company at a later date.
You also need to draw up the right contracts for your clients. This is really important as these are the contracts that state what care services you provide and how much they cost. It is best to prepare a solid document that you can then customise for each client. It might be worth outsourcing the initial contract to someone with legal writing skills, from there, you should be able to customise the document for each client.
4. You should also consider outlining other procedures and policies too. These include:
A risk assessment record
A complaints procedure
A duty of care and safeguarding policy
These policies make your business venture as a PA look professional, which is great.
And, they also show the person who needs care, and their family, that you will provide the best care possible, which I think is far more important than simply looking the part.
Also, if you haven't already had one, have a DBS check carried out and apply for a certificate. As a PA, you can only get a basic DBS check (the check that shows whether you have any unspent convictions and conditional cautions). It will allow you to care for more people, and you can show this DBS certificate to your potential employers during the interview stage.
Also, be aware that once you have accepted a new job, your new employer - with your permission - has the right to request an enhanced DBS check on you, from the gov.uk site, which can be obtained through an umbrella company. This check shows convictions, cautions, final warning, and reprimands plus any info held by local police that is considered relevant to your role as a PA. A DBS check is nothing to worry about and it automatically puts your employer's mind at ease and helps them to know that it is safe for them to consider you for the job you have applied for. Please read our FAQ about DBS checks for more information.
5. Sourcing work and deciding your rates of pay
One of the most important things you'll need to do as a self-employed PA, is to source work for yourself, and this is where UKCIL is a very valuable tool for PAs who are branching out on their own.
We have many people all over the country who are using our database to source reliable personal care assistants. You can learn about these job opportunities and put yourself in a position to start helping these people through our platform.
When using the platform, you can filter your searches by pay grade, skills required, and distance from your home depending on how far you are willing to travel.
Seeing the job opportunities in your area will give you a guide on what is a sensible amount to charge for your services. An experienced personal care assistant can make up to £20,000 a year - possibly more in areas like London.
For current vacancies, visit the UKCIL job board.