FINDING A GOOD PERSONAL CARE WORKER (Part 5) - My personal care assistants keep leaving, what can I do?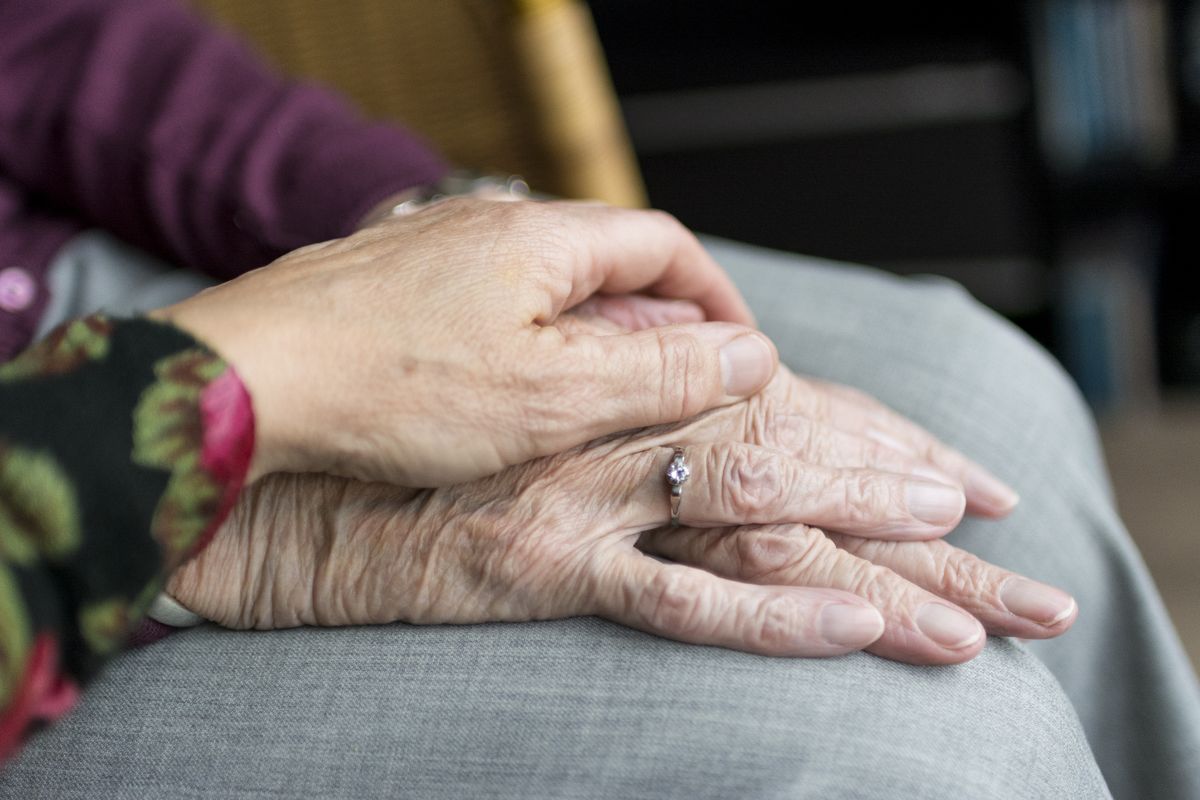 According to a study by Communities and Local Government (CLG) Committee in 2017, more than half of care home workers leave their job role within a year of starting the job, and so it is no surprise that personal care assistants (PAs) have a higher tendency to switch jobs than people in other careers.
Personal care assistants can move on from their job for a whole host of reasons. As an employer you cannot always anticipate these changes or influence their outcome; for instance, the PA may have had a change in her personal circumstances - they may be moving town or planning on spending more time with their family. However, there are some simple tips and advice you can follow to ensure you or your treatment of the PA, wasn't the reason the PA decided to stop working for you.
While there are many things you can do to improve yourself, your hiring process, and the atmosphere your personal care assistant is going to work in, overall those who fair the best as employers of PAs, are those who are kind and treat their PAs well - following the simple rule of treating others as you would like to be treated yourself. These are the people who most likely have PAs who are willing to stay on longer than average and maybe even have a PA who is very unlikely to ever want to leave.
Developing a good rapport with your PA relies on four key areas.
Communicate clearly
Always be clear about what duties you wish your personal care assistant to undertake, including how you like things done yourself. Open up the conversation by asking them to communicate back on these tasks: e.g. What do they feel confident doing? What do they need you to explain more? How can you make things easier for them?

Remember, listening is just as important as talking - especially in the early stages when you are deciding who to take on, and then learning to work with one another. Listen to what your PA is telling you - if something is not working for him or her, work together towards a solution. This will be much easier to do if you've heard what they have to say.

Give feedback
Whether your feedback is positive or negative, making a habit of telling your PA how they did something, especially when they are doing things for the first time, is vital to having a healthy and strong relationship with your personal care assistant - a relationship that will we hope will weather the test of time.

While positive feedback is easier to deliver (and hear!), criticism - as long as it has merit - can be equally helpful. Any good personal care assistant should welcome ways to improve his or her performance - especially if the feedback is given openly, honestly, at the right time, and in a non-antagonistic way.

If you are particularly cross about something, it's advisable to discuss it with a friend or family member first, to 'blow off steam', rather than charging right in to talk to your PA. That way when you talk to your PA, your feedback will be balanced and your frame of mind calm. Think before you give such feedback, did the PA make a genuine mistake that could have been made by anyone? Can the error be easily corrected, or improved over time with practice and under your guidance? If yes, then it is worth persevering together and guiding your otherwise strong PA to improve.

Whether it's good or bad, you should try to identify and separate your feedback into the objective and subjective - both of which are equally valid when it comes to home care. You can begin by looking at the task through someone else's eyes - would someone else also have thought the same as you about the undertaking of a task? Did the PA do something that is wrong per se (e.g. giving medication at the wrong time of day) or did they forget to help you put your slippers on before taking you to the bathroom, something that is not technically right or wrong but rather your subjective preference? If the feedback is subjective, tell the PA as much. So, if you personally like things to be done a certain way, be sure to state as much. This way the PA will know you are not criticising how they are doing things overall, it's just your preferred way on this particular task. Of course, if the error was a technical one, something objective, you need to point it out factually to your PA so that they can hold themselves accountable to this in the performance of their duties.

Manage and set expectations
Setting the right expectations from the start is vital. Be clear about what you want and what you need from your personal care assistant. The qualities you are seeking may include a tangible set of skills - which you can check off - but may also be 'softer' characteristically based requirements or interests that you desire.

The hard and soft skills you are looking for should be displayed in your job posting, and again checked for and discussed when you meet your personal care assistant for the first time during the interview. This way,  there is no doubt about your preferences in the PA's mind when they start working for you.  Remember you're entering a contract (although, due to its nature, the work may often feel very personal and informal) it's still a job, for the personal care assistant.

Once onboard, keep up the practice of managing and setting expectations through clear communication. If your requirements change (e.g. you'd like them to come in earlier and leave earlier the following week) give your PA plenty of notice so they know what to expect and can handle it.

Manage payments properly
First, be upfront about how much you will be paying your personal care assistant. How much can you truly afford to pay this person? Check the national minimum hourly wage and think about the duties you will be asking your carer to undertake. Can you pay more without taking more out of your pocket - by, for instance, reducing the amount you are paying a PA agency and using a cost-effective solution like UKCIL for your advertising and recruitment?

Once you have decided on what you think is fair, make sure your job posting clearly indicates the rate of pay (excluding or highlighting taxes) so that there are no misunderstandings about exactly how much will be rewarded when payday comes around.

Second, it is very important to be on schedule with your payments. If you have an agreed timeline, of say every Friday, don't be late. Remember, the PA will have commitments which they need to meet once they are paid, and so, it's very important to honour your agreed timeline and in full. If you are late paying someone, there will be a knock-on effect on the bills they need to pay and a rise in the PA's stress level, to say the least. This is not only unfair on the personal care assistant but can also have a knock-on effect on the job the PA is undertaking for you whereby stress can be brought into the role.
In conclusion, remember, no one is perfect - we all make mistakes. and most of us are just looking to be treated fairly. So if you're treating your personal care assistant as you'd wish to be treated - politely and with courtesy - you are likely to hold on to a good PA for longer.
Talk to UKCIL if you'd like help with affordably finding, meeting, and hiring reputable personal care assistant(s).