Why Be a Care Giving PA?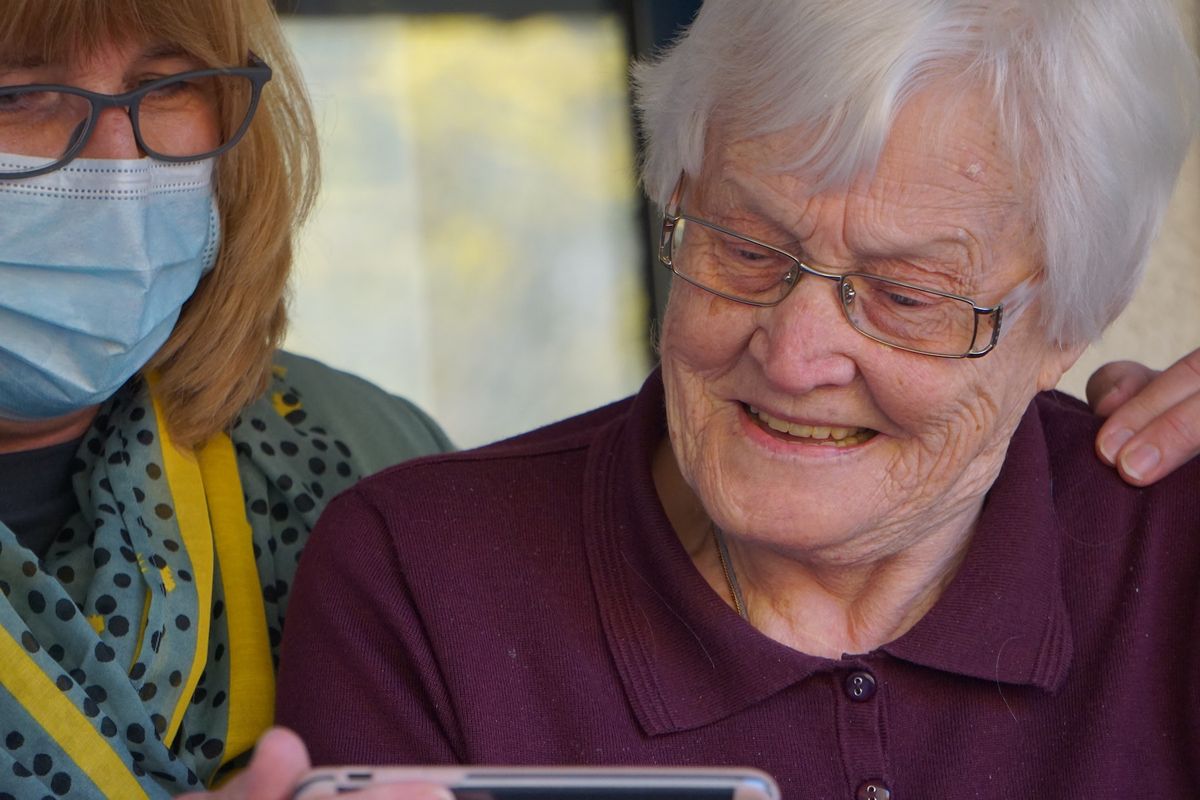 Being a caregiver can potentially be one of the most rewarding and satisfactory careers. Supporting individuals who require assistance in their daily routine can prove to be a profession that will provide you with immeasurable job satisfaction. Helping people that are genuinely in need will not only feel worthwhile as an experience, but you will, in turn, also contribute immensely to society as this role is especially significant.

If you feel like your call in life is to take care of people, you believe you have a gift in communicating with others easily, and you are capable of accepting the important task of being responsible for the wellbeing and happiness of a person that has to deal with a variety of difficulties every day, then choosing to be a private carer is the ideal career for you. And, there are also a plethora of advantages when taking up this sort of role.
Job Satisfaction
There are numerous jobs that offer reasonable pay but are not necessarily rewarding and they sadly do not provide the right balance between your home and work life. However, by being a caregiver this will not be the case, as you can have gratifying pay, as well as the opportunity to choose your own working hours, and thereby achieve a good work-life balance.

It is amazing how much difference you can make in someone's life by providing home care help and by making their daily tasks just that little bit easier and more comfortable. Developing a good understanding and broadening your communication skills with people who are different from you, making them feel safe and tending to their everyday needs, are also skills you can ultimately develop by working as a caregiver.

Your main routine will consist of tasks, such as assisting individuals with their own daily activities, making sure they are healthy and safe, helping them by maintaining a clean home environment, cooking nutritious meals, and if need be, assisting with their hygiene needs whenever required.

If you find these tasks enjoyable and worthy of doing on an everyday basis, then pursuing a career as a personal care assistant might be the job you are destined for. Working in supported living is rewarding and provides job satisfaction as you know you have helped to brighten someone's day.

Learning Experience
It is true, like with most jobs, that certain daily tasks might be challenging, but at the same time it is important to remember that you are broadening your skills work-wise and life-wise every single day. If you are the sort of person that genuinely enjoys being around people and helping them in any way you can, without finding this tiresome, then you will sail through your day.

Of course, since each person is different it is important that you learn to adapt to the specific needs of the individual you are working with, as someone might have specific medical requests, or dietary restrictions, mobility issues, or other health concerns such as dementia or Alzheimer's disease. Therefore you will have to carefully cater to the requirements of the person in your care.

It will be your sole responsibility to deliver excellent in home care services, while gaining valuable experience and knowledge along the way.

Making an Impact
When a patient smiles at you every time you help them with their needs, the feeling can be exhilarating, as you know that your efforts are making a real impact on their wellbeing. Their family and relatives may also express their gratitude - as they will be able to continue with their own daily routine due to the fact that you are on hand to help, and when they see their loved one being well taken care of.

One example that can be lonely, daunting and tiring for the primary carer, i.e. the friend or family member who is usually present to support their loved, is overnight home care. We have had PAs tell us how the primary carer, they are helping to support, have had tears of joy in their eyes on seeing the second person, the appointed PA, nearby to support their loved one.

This impact on people's lives is incredibly significant and it is the ultimate joy and satisfaction for someone who genuinely loves to help people. Your efforts and compassion will go a long way in changing the lives of others, even if it is challenging and difficult at times.

Building Relationships
As a caregiver, you will have the responsibilities a family member would have when it comes to the person you are looking after, and you will notice that the bond you form can, over time, feel like you are their close family member, and not a paid-for carer.

The individual's family will probably also develop strong relationships with you and will rely on you for, not only helping their loved one, but for also keeping them informed about their wellbeing. The peace of mind you provide when they are absent will be significant.

Flexibility
This job is also unique in the sense that you get to choose your own work hours, days off to spend time with your family, and the volume of work you can do, after discussing these issues with your employer and signing a contract.

There is the flexibility of working just at night or day, weekends only, or doing shift work, and many more options.  Whatever you choose, there is room to find the hours best suited to your availability.

Variety of work
Most importantly, one of the great things about this job, is that you are given clear instructions about your duties - like the provision of special medicines, meal plans, personal duties e.g. grooming etc. This can be different for every client and because you may have more than one client it means that there will be plenty of variety in your daily tasks. There is an exceedingly small chance of having that monotonous feeling that most people experience at work.
While the job of a caregiver can be challenging and demanding at times, this really disappears to the background, as the happiness you get to bring into the lives of people that truly need it overcomes all the obstacles you might face along the way.
If you agree with our reasons to be a PA (Personal Care Assistant), see our vacancies here. UKCIL is free for PAs to sign up to, we have already helped 1,000s if people find jobs in care-at-home, while working directly for individual employers who need the care, as opposed through any agencies.